Adding our script in your website is as easy as pie!
Follow the steps bellow and enjoy tracking your visitors analytics and behaviour in your website:
Create an account in Analyzati
Verify your account pressing the link provided in the confirmation email
Now from your dashboard press "+New website"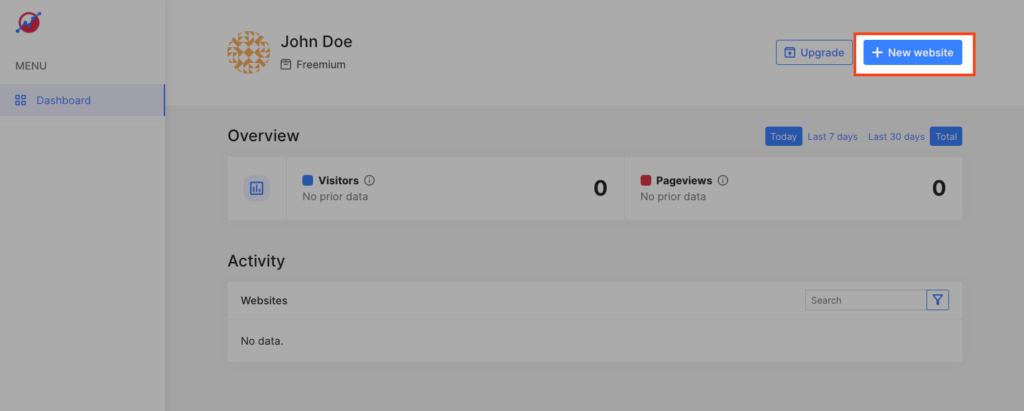 A new screen will appear with the following configuration you need to complete:
Write the domain of your website
Choose the type of access to your analytics page:
– Private: You will have access to your analytics accesing to your Analyzati account
– Public: Anyone with the link will have access to the analytics page
– Password: Restrict access to analytics with a password
If you want to receive a monthly report in your email, tick this option
Be sure to activate Exclude bots
Press de blue button Copy to copy the script you need to add in your <head> or <body> section of your website.
Finally press Save
That's all you need to do in Analyzati. Now after adding the script to your website, Analyzati will start receiving all the information and you can enjoy the analytics for your website.
If you have any question, just contact our support team sending an email to support@analyzati.com