We totally recommend installing the Header Footer Code Manager. It will allow you to add our script on the <head> section of your WordPress site.
After you succesfully install the pluging, activate it and create a New Snippet.
Here you have our Snippet configuration, so you can recreate it: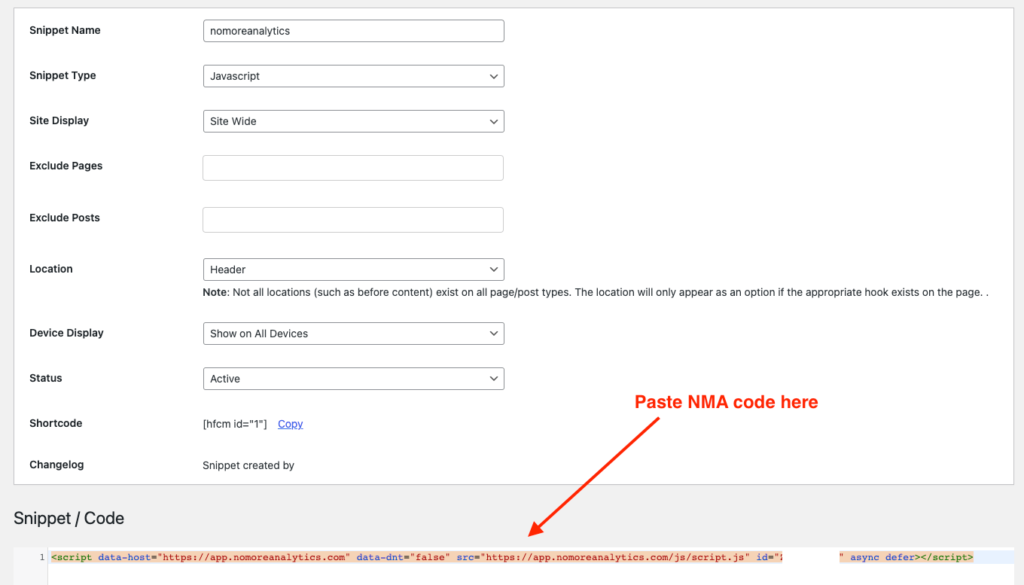 After pasting the code remember to press Save and activate the snippet.