When you log-in to your account you land to your dashboard and see an overview for all your domains / websites.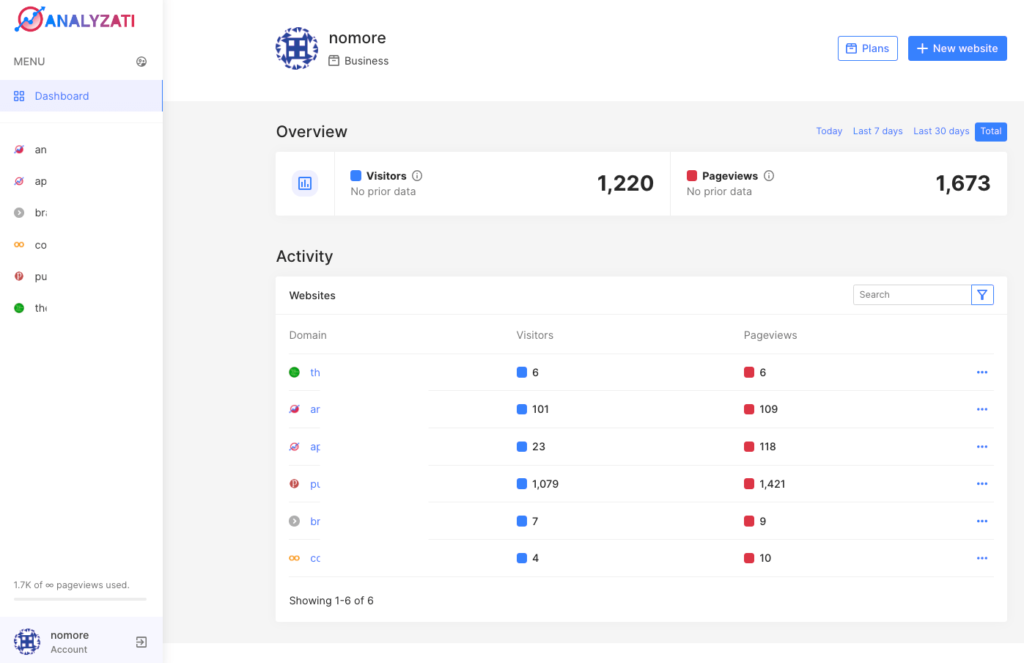 Our dashboard is super simple and is easy to navigate. Basically you have all your domains/websites in your left column and when you click on top of any domain you will open the analytics on the right side.
Overview
In the top frame, you can check a quick overview for all your websites. You will see the Total visitors and Total Pageviews.

You have the option to select Today, Last 7 days, Last 30 days or Total for your convenience.
If you pass your mouse over the i icon, you will receive a pop-up message with an explanation.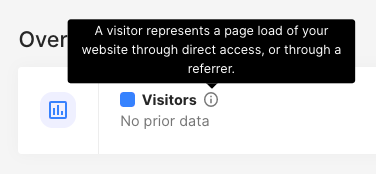 At the bottom left of your screen , you can see a status indicating the Pageviews in your account. So you can control your subscription plan at any time.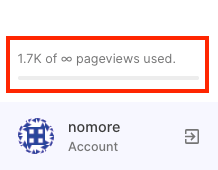 In the bottom frame you will find the Activity overview for all your domains / sites. Pressing the three dots , will show you the option to Edit (modify), View (see detailed analytics) and Open (open the domain in a new page).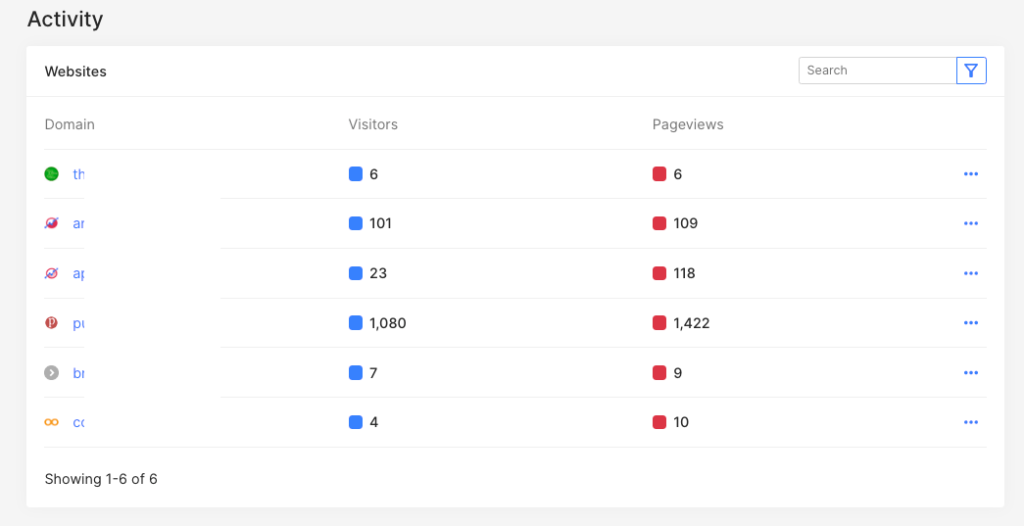 You also have the option for Search or filter. Useful when you have some websites/domains in your account.