After you add our script to your website you can open the Analyzati dashboard > select the website > and press over Realtime.
In a new browser tab go to your website.
Go back to your dashboard and you should see your realtime visit listed on the screen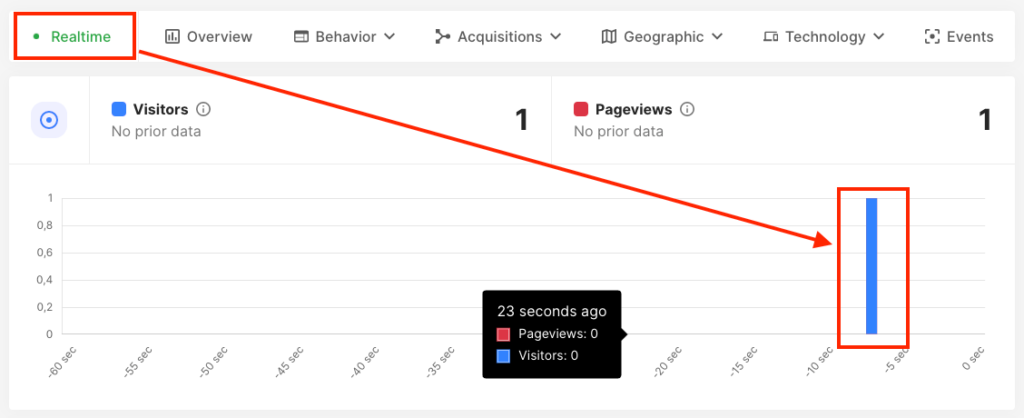 Remember we only show the last 60 seconds in Realtime monitor. So go quick.