With our UTM url builder you can easily track individual campaigns from your Analyzati dashboard.
Just fill up the form bellow to get your personalized url.
Create your Campaign URL
What is a UTM tracking url?
If you are a Google Analytics user, perhaps you already use UTM tracking urls. The magic starts when adding a simple code to any url.
There are different tags you can use with UTM tracking, but in the current version of Analyzati you can use "campaign" tag.
Once you have created personalized urls and they are inserted in your website we will start tracking any single click.
Just go to the Campaign menu and you will see the effectiveness of each campaign allowing you to measure the performance of marketing activities and the impact of your campaign.
A campaign tracking url will look like this:
https://yourwebsite.com/your-post-title/?utm_campaign=january-sale
The UTM parameter in this case is utm_campaign and the tracking variable goes after the "=" sign.
Where to check campaigns performance
In this screenshot you can see a detailed example about how to check your campaign performance.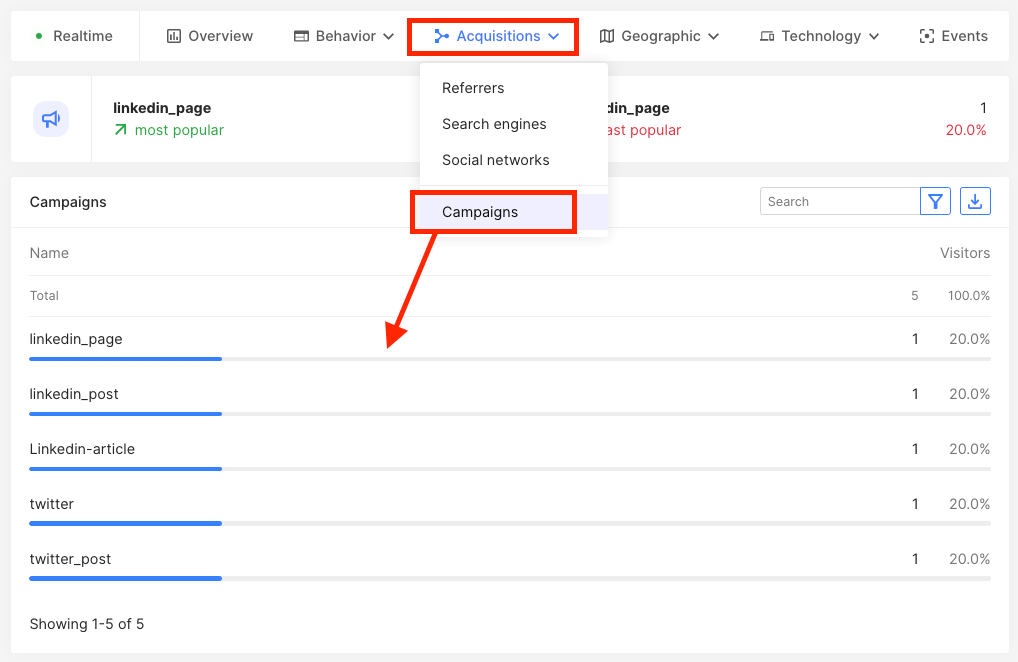 Considerations when using UTM urls
Here are some of my personal recommendations after some years of using UTM urls:
Not every link you create needs a UTM code. Only track the things you really want to measure.
Don't use UTM codes on internal links (links from one of your web pages to another.) This just overwrites the real data.
Bookmark our Analyzati UTM page generator in your favorites bar for easy access.
Use a URL shortener if you can't hide the UTM code behind a button or inside a link. It's just messy otherwise.
Create a spreadsheet of your UTM codes for consistency in your reporting.